There's a lot that goes into planning a wedding. Guest lists, invitations, seating charts, flowers, decor, suit rentals, bridesmaid's dresses, gifts for the wedding party, gifts for the parents, gifts for each other, picking the song for your first dance… (I could go on. And on and on). But one of the things it seems that a lot of couples don't think about until the moment is upon them is cutting the cake. It's such a simple thing, cutting a cake, we've all done it before. However, this time all of your friends and family are watching.. what if you do it wrong? Where should you stand? Which tier do you cut into? As photographers, we get that slightly panicked look and a whispered, "What are we supposed to do?" We always give whispered instructions to our couples, but when we ordered our Anniversary cake, I thought.. why not have some fun? So here is our delicious cake modeling for our latest How To. [oh and I used left over paper from our pennants to make a little mini streamer cake topper, and the roses are courtesy of our backyard. Aren't they sweet?]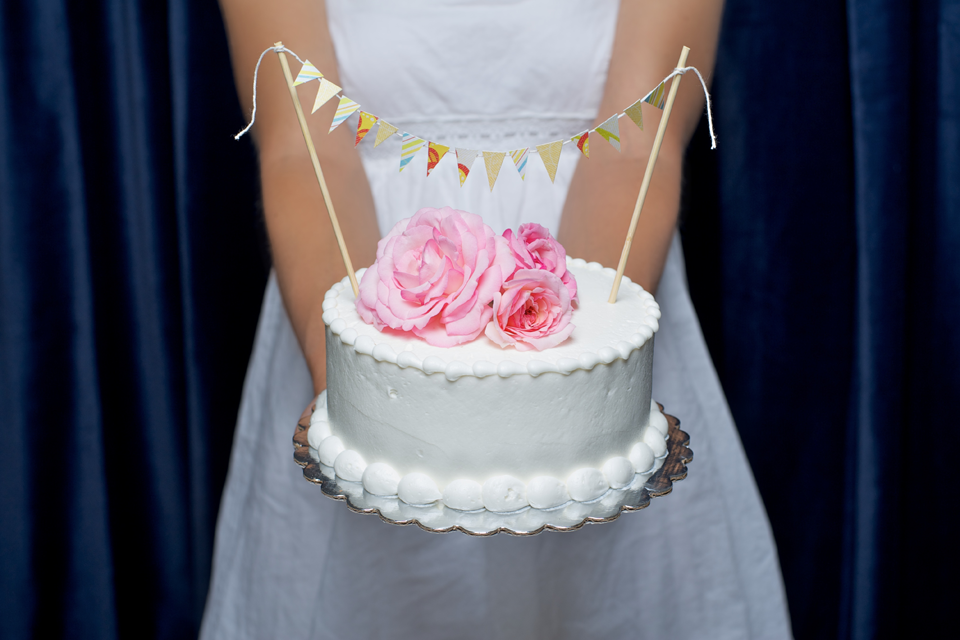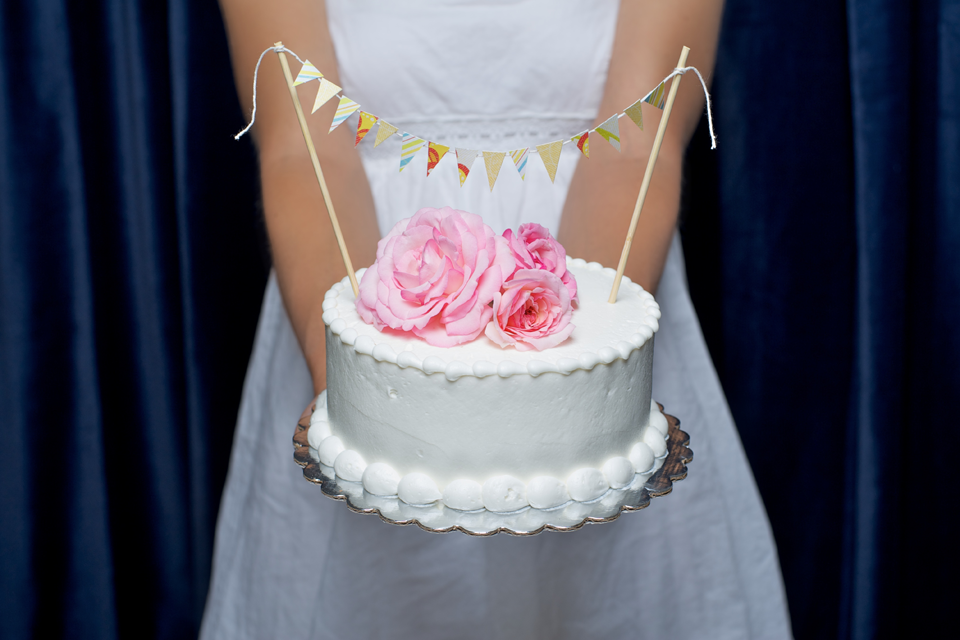 Step 1: If you have hired a planner they will give you a heads up when you should cut the cake. If you are sans planner your catering manager will let you know, or possibly your DJ or photographer depending on who has shouldered the time management responsibilities for the day. Your photographer will give you directions where to stand for the best lighting. You'll want to stand where you can both hold the cake knife to cut into the bottom tier, but still both be in the frame for the picture. And just like your first kiss, don't rush it! Give your photographer time to catch the moment.

Step 2: Both of you together will cut a small triangular piece from the bottom tier together and place it on your plate. This is your last moment to establish a truce before you open up for your new spouse to feed you cake… or to plan your attack.

Step 3: Cut into bite-size pieces and then feed each other the pieces. Remember that time (and money) have most likely been spent on hair and makeup, not to mention your clothes, so smashing it on their face is not cool.