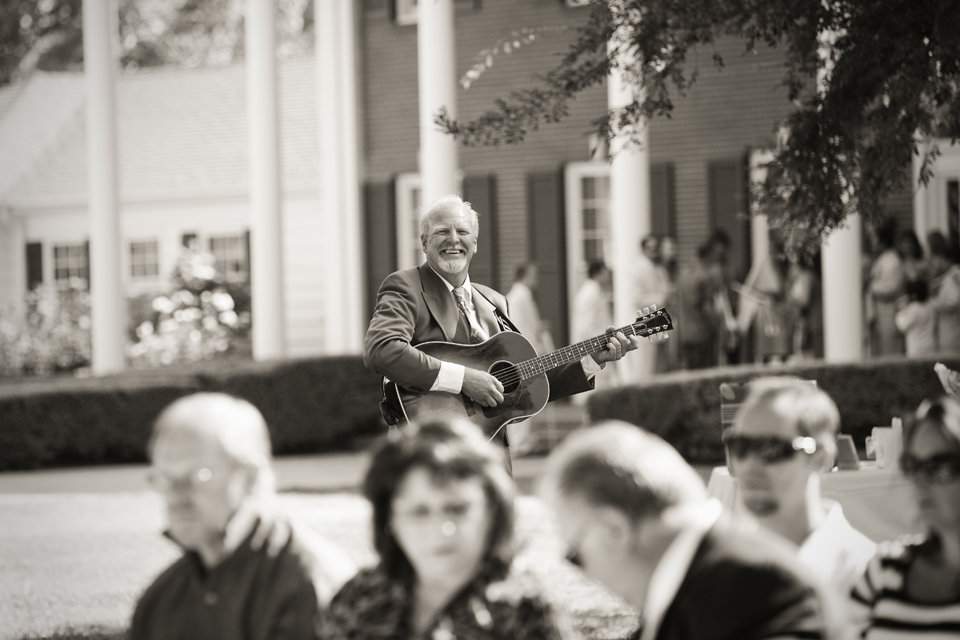 My father's day post is a week delayed. Last sunday I called my dad to wish him a happy day, tell him I was thinking about him, and most importantly that I loved him. He joked that since I had sent him a facebook request to confirm he was my father that I must really love him. He was hanging out with friends out on the lake where he lives, laughing with them. Before he hung up he said, "Thanks for thinking about me. Tell Mike Happy Father's Day and tell him thank you for being such a good dad to Cullen. I love you kiddo." I told him to call me later when he got back to the house, but that that was the last time I would ever hear his voice. I got a phone call later that night, telling me that he had passed away about an hour after I had talked to him. At first, I thought it was a joke. I flashed back to a time when he was making breakfast for my sister and I.. he stuck a knife into the toaster and pretended to be electrocuted. After our screams died down, he laughed so hard he cried. It took a few moments for it to sink in. I kept waiting for the woman to say, Just kidding! or Oops! I've called the wrong person. There are still a lot of unanswered questions involving his death, most of which we will be able to get eventually, but there are a few things I have no doubt about. He died standing up for what he believed in, he loved us and he was proud of his children.
Sunday night Mike and I scrambled to get our things packed, emails off to clients, get a sitter for Cullen, and work out how we were going to get to the northeast corner of Arizona. In the middle of it I started going through the pictures from our wedding last August. There was one picture of my dad that captured everything about him, from his memorable smile to his love for music. My dad wrote, and played, the song I walked down the aisle to. I teared up the minute I heard the first stanza and knew it was perfect for the day. My stepdad walked me most of the way, and then handed me off to my dad who gave me away to my husband. He had also brought his band to play for the reception. They cover ZZ Top, ACDC, Skinner and all the other classic rock legends I grew up listening to. Because it was his daughter's wedding he was allowed to play more than one original song per set. He took a break to grab his favorite food (an In-N-Out Double Double) and to dance with me, but other than that he was behind the mic the entire time, rockin out. We danced to Alan Jackson's Daddy Let Me Drive. It had been a long time since I had danced a two-step with my dad, but it was easy with him leading and counting the time. It took me back to Sundays at the cowboy dance hall when he used to put on his favorite pair of snakeskin boots and take us dancing.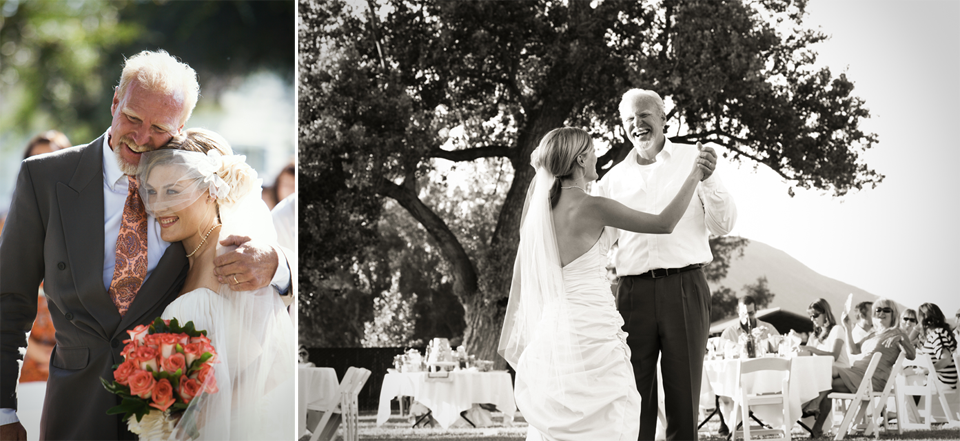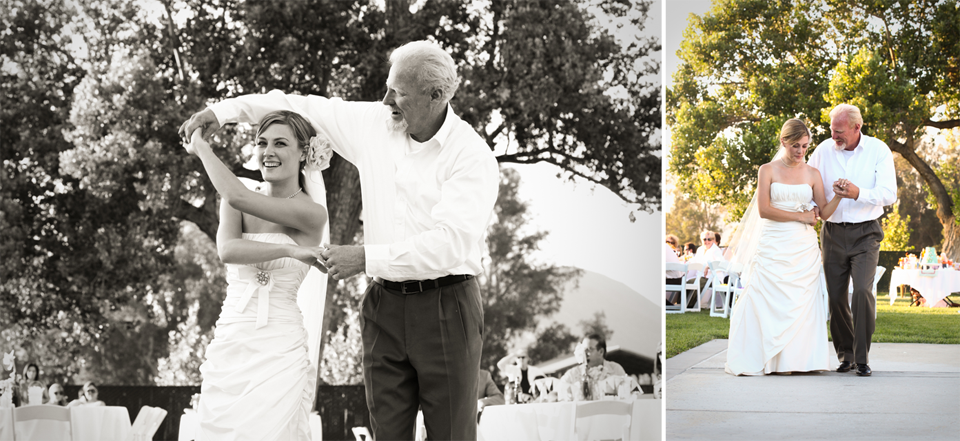 Towards the end of the night, someone thought it would be a great idea for my sister and I to get up and sing with him. In hindsight, it was the best idea EVER! We had to google the lyrics, but we sang Big and Rich Kick My Ass with him and the band. As I went back through the day I started pulling out pictures to burn to a CD to take with us. I didn't know if we would need them for his memorial or funeral. I knew that I would be a long way from home and the picture of him smiling and playing before the ceremony is the expression I see on his face every time I close my eyes. I can hear his signature laugh, I can feel his music in my heart, and I can feel his arms around me when he gave me a big bear hug. These are memories I will always hold dear, and the pictures I have from my wedding day are the ones we used to show his family and friends the kind of man he was at his memorial.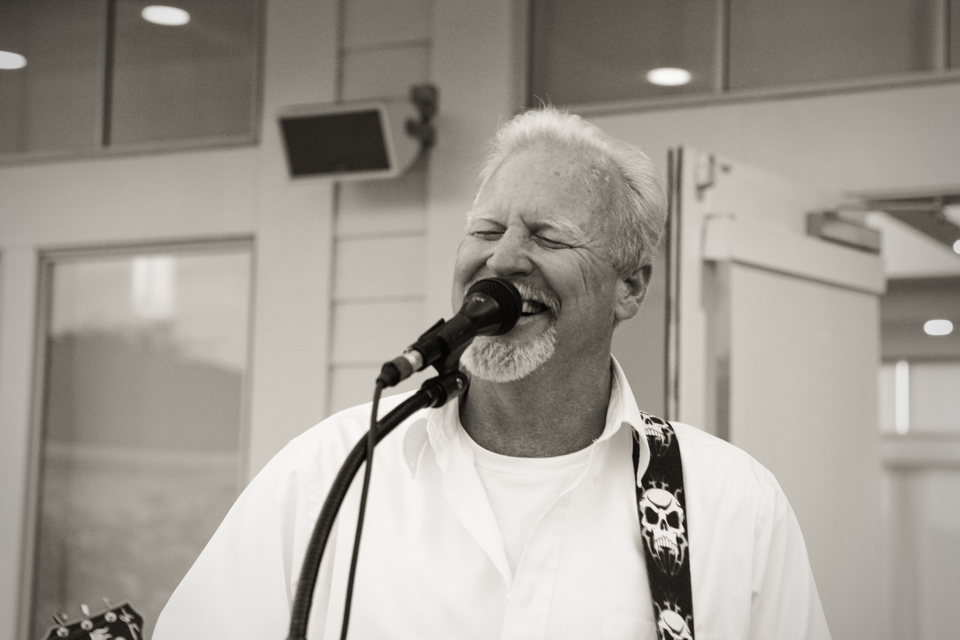 As photographers we tell our couples that your photos are one of the most important parts of the wedding planning process. The photos will be all you have to remember the day, the details and the moments of a day. For me, our photos helped us remember a man, and a life. A father and a grandfather who loved his family and his music. A heartfelt thanks to Hanssie for capturing him so well.
Dad, Sail from the safe harbor, let the sweet trade winds fill your sails, and the wild winds blow at your back, turn your face to the sun, so the shadows will be behind you. I have the love, I have the rock n roll, and I'm starting to feel the peace in my heart.